Laboratory of Dairy Research
The Laboratory of Dairy Research, formerly part of the Animal Husbandry Chair, became an independent education and research unit of the Agricultural University of Athens (AUA) in 1962. The Laboratory offers all courses on Dairy Science and Technology along with the Food Biochemistry courses, mainly to the under-graduate and post-graduate students of the Department of Food Science and Human Nutrition, but also to the rest of the AUA Departments.
The Laboratory of Dairy Research has qualified permanent scientific and technical staff, complete building infrastructure as well as modern science and technology equipment. It includes ample laboratory space, for research and education, as well as a pilot cheese making plant along with cheeses ripening and cheese storage rooms. The science equipment includes all small and large apparatuses of a modern Laboratory of Dairy Chemistry and Microbiology as well as Biochemistry and Molecular Biology.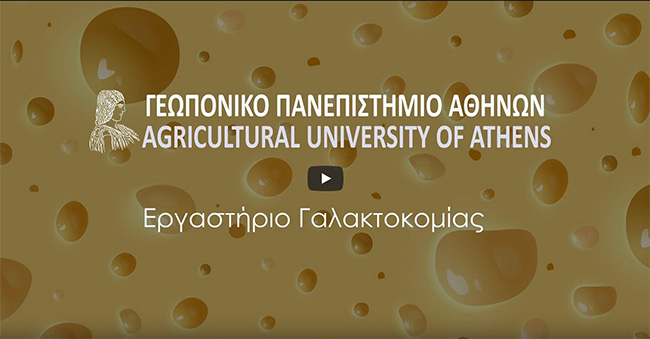 Laboratory of Dairy Research – 40 years
Microorganisms Collection: ACA-DC Website